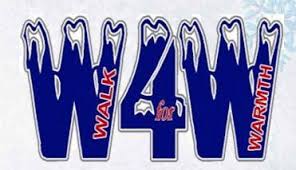 Walk for Warmth
Sunday, February 21
CPR Parishes high school students are invited to join a team for Walk for Warmth 2021. The walk, being held by the Salvation Army, raises funds to help local residents pay their heat bills during the winter. All funds raised during the Walk for Warmth stay right in Cheboygan County.
Students can walk on their own or gather for a social distanced 1+ mile walk on Sunday February 21 at the mBank parking lot on Main and Court Streets at 2:00. Funds collected can be turned into the parish office or to Lisa Craig Brisson by Thursday, February 25.
All participating students will have their names put in a drawing for a pizza from Duncan City Pizza. Prizes will also be awarded for most miles walked and most money raised.
Parishioners are invited to support the team with pledges and donations dropped off at the parish office by Thursday, February 25.
Sign up to walk or pledge here or contact Lisa Craig Brisson (email: lisacraigbrisson@gmail.com, text 231-420-7970).