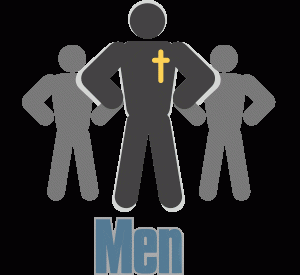 INTO THE BREACH, 
Ezekial 22:30: "And I sought a man among them who should build up the wall and stand in
the breach before me for the land."
We live in a time of almost unprecedented crisis for religious faith and family life.
Bishop Thomas J. Olmsted has written a groundbreaking document: "Into the Breach" that outlines the challenges we face and devises a plan of battle.
Addressed originally to the men in his Diocese of Phoenix, it is now made available to all Catholics by the Knights of Columbus as part of an 8 week program.
While this crisis within Catholic families concerns the whole church, men in particular are
often missing from the battlefield of faith.
Join men of our parish cluster and beyond as we step Into the Breach. We will learn to recognize the world and the enemy's attacks on us, our families and our faith. Together we will pray and read scripture and learn from the Holy Spirit and each other how to fight the battle we are in. Our Faith has great wisdom and strength. It is time for us men to gear up.
Dare to join us? It will be a sacrifice well worth it for you, your family and our community.
When: Saturdays, March 9th-April 27th from 7:30 a.m. to 8:30 a.m. Coffee w/light breakfast provided.
(If enough interest, an evening session will run also.)
Where: Knights of Columbus Hall , Cheboygan
Cost: None. Free will offering for light breakfast. NO registration required.
For more information, call the Parish office at 627-2105 or ask these men: Keith Ginop,
Bill Schryer (627-2047), Chuck Atkins (906-250-5257), Dr. Mark Drogowski, or Matt Blair.