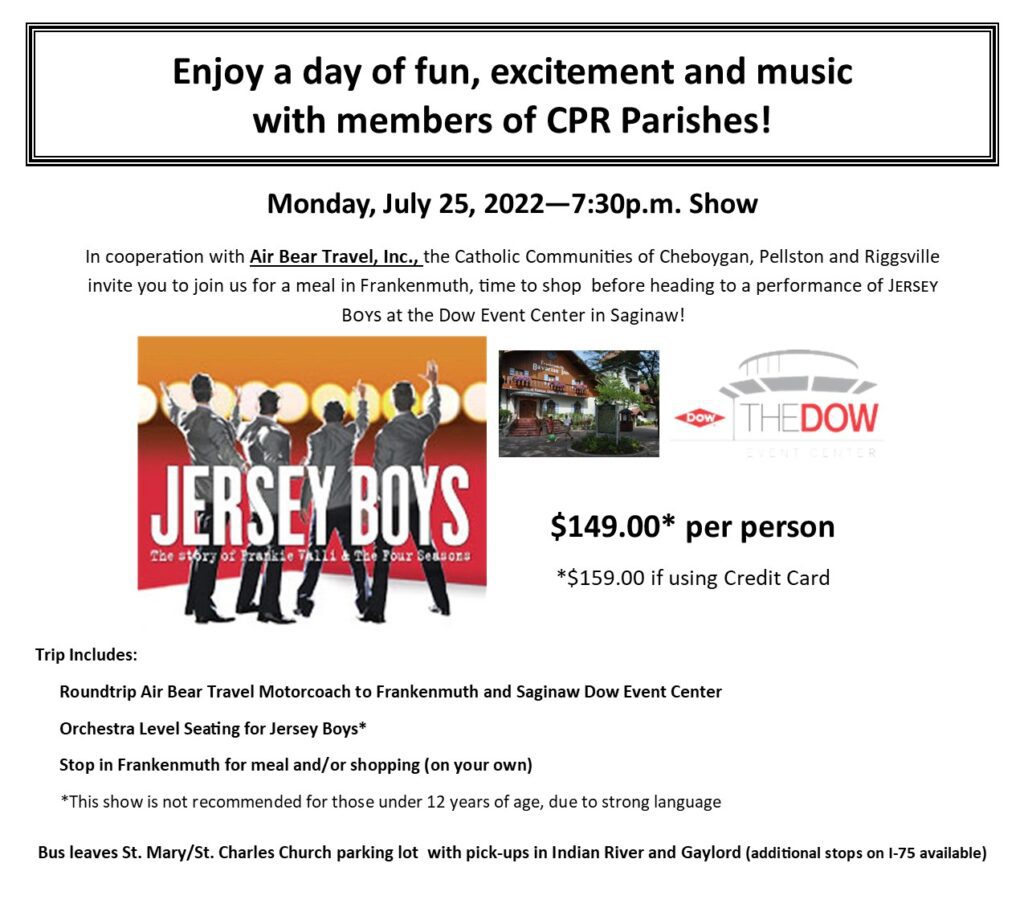 Download the flyer/order form here:  Jersey Boys Flyer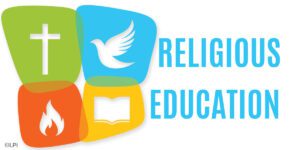 CPR Parishes Religious Education 2022-2023
Please use this form to register for all Religious Education and Sacramental Preparation classes.
There is a one time $30.00 registration fee per family per year to help defray the cost of materials. No family will be denied due to the inability to pay. There are scholarships available.
All classes start this fall. You will be notified of time, date and location as soon as the calendar is available.
Deadline for registration for all classes is June 30th to be able to order materials required.
We are excited to be able to help you and your family on your Journey of Faith!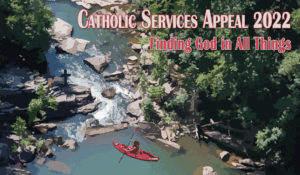 Catholic Services Appeal 2022: Finding God in All Things
The 2022 Catholic Services Appeal kickoff will officially begin next week, and you will receive information and a response card in your mailboxes. The CSA is a diocesan-wide campaign that supports the mission of the Church locally, regionally and globally. We Catholics are so blessed to be part of the Universal Church, finding our unity in Jesus Christ. The work of the Church requires careful stewardship. It requires tending and care, just like other important parts of our lives. We spend time and resources keeping our lawns green and manicured. We spend time and resources keeping our bodies nourished and healthy. We spend time and resources keeping our houses updated and in good repair. We spend time and resources building relationships with our friends and family.  Our Church also requires time and resources.
Each year, the CSA reaches across parish boundaries so that, together, we can tend to the needs of our parishes, parishioners and the people of northern Michigan and beyond. Many of the programs, ministries and outreach efforts supported through our collective gifts are beyond the scope of individual parishes. The Diocese of Gaylord exists to further God's work to connect, uplift, and strengthen parishes, parishioners, and communities in their relationship with Jesus Christ. The diocese carries out its important role in the everyday work of the Church in many ways during both ordinary and extraordinary times.
We appreciate your thoughtful consideration.
---
---