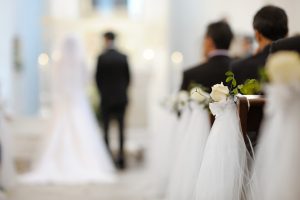 Engaged couples must contact the Parish office at least six months prior to the desired wedding date.
Check with your pastor before registering for classes.
Marriage Prep Classes are offered at the Diocese of Gaylord. (see diocese website for class offerings and fees.)
Modules offered are the Theology Series (Module 2) and Communication & Conflict Resolution/Chastity within Marriage (Modules 3&5).